Nolvadex that is called by many people shortly Nolva, is a famous medication both in medical settings as well as in bodybuilding world. That's because this is a very (and perhaps the most) famous PCT medicine that is used by male steroid users who need to restore back their natural hormonal balance.
Nolvadex is the most famous brand name, but Pharmacom Labs is offering it as the brand name Farestos. Yet, as long as the active substance is Tamoxifen Citrate – you get the same product regardless of the product's trading name. Buying Farestos saves you money whilst ensuring same high quality product.
Tamoxifen Citrate is a Selective Estrogen Receptor Modulator (SERM) and is used in medical settings for treating and preventing hormonally positive breast cancer in women, but it also can be used by men to prevent or treat gynecomastia. In addition to that, Tamoxifen Citrate found in Nolvadex or Farestos has been found to be very effective in doubling the chances of getting pregnant for a woman and it has other uses.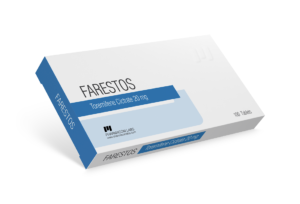 Buy Nolvadex here.
Nolvadex – Farestos is similarly working as Clomos by Pharmacom Labs – Clomid (Clomiphene Citrate) since they are both in the same category of drugs. Nonetheless, Clomid is considered a much powerful drug compared to Fareston – Nolvadex for PCT (Post Cycle Therapy) needs and that's why, many people do not need more than Nolvadex. Many people say that Clomid – Clomos is too harsh for them in terms of side effects, that's why Nolvadex – Farestos is the perfect choice for such people.
Nolvadex in Bodybuilding
The compound is used by people as an anti gynecomastia treatment by many people using aromatizable steroids.
Nonetheless, Nolvadex – Farestos isn't the best choice for such purposes because it doesn't control the overall estrogen levels. So, during the aromatizable steroid cycle Nolvadex (Tamoxifen) will prevent gynecomastia, but won't protect you from other estrogen related side effects.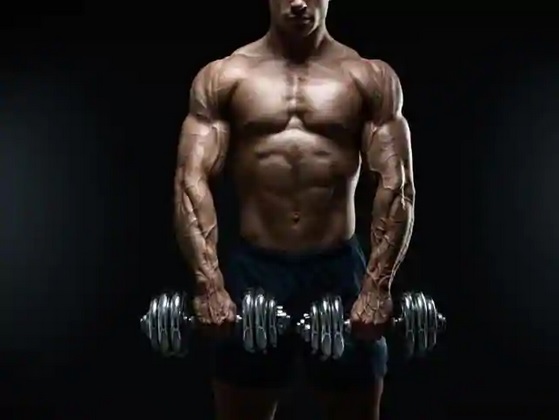 That's why Aromatase Inhibitors (AIs) are much better during the steroid cycle, but SERMs like Nolvadex (Tamoxifen) and Clomid (Clomiphene) are much better as PCT medications.
Tamoxifen is increasing LH and therefore total testosterone levels. It would recover back the natural testosterone production and would help to balance out the natural hormonal balance. This way, Nolvadex – Farestos is great at preventing gains loss, protects your organs, keep you away from low testosterone condition and lots of nasty side effects – that's why PCT is required.
Nolvadex is a good option, better than Clomid according to some people, because is offering less side effects than Clomid. Yet, it still has some.
Nolvadex Side Effects
Those that need a more powerful compound go for Clomid – Clomos, but there are many people that swear by Nolvadex (Farestos), preferring it for their Post Cycle Therapy (PCT) protocols.
Side effects of Nolvadex are almost not seen at all, that's because the compound is very well tolerated by most people. In order to get side effects, users would require to over dose on it with high dosages.

So, unless you would overdose, the negative side effects for a male during the PCT plan are having very low chances to appear.
High dosages may lead to liver toxicity, weight gains, hot flashes and other side effects.
Women may receive lots of other side effects from Nolvadex when they use it for their needs because the tolerance of a woman to Tamoxifen is much lower but a woman requires it for longer periods and in much higher dosages.
The only thing to mention here is: when Nolvadex is used during the anabolic steroid cycle, make sure not to add it progestin increasing steroids such as Nandrolone or Trenbolone.
That's because Nolvadex is up regulating progestin receptors too and this may lead to too much progestin increase and therefore – progestin based side effects.
Nolvadex Conclusion
Is very important to remember that Farestos – Nolvadex side effects are nothing compared to the possible side effects that may occur from using anabolic steroids and stopping their use without a PCT plan. Is much worth having a PCT plan (most commonly with Nolvadex and/ or Clomid) which would save your gains and keep you healthy.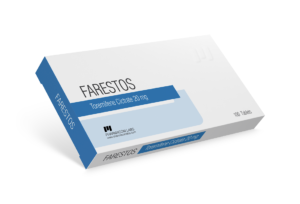 You can buy Nolvadex for sale directly from this website at PharmacomLabs.to as brand Farestos. You get the best Tamoxifen Citrate product for the lowest price.
Buy Tamoxifen here.