Clomiphene (or Clomifene) Citrate is the active substance and chemical name in the brand Clomid, but it can be found being sold under many other trademarks. This is a Selective Estrogen Receptor Modulator (SERM) and therefore an anti-estrogen. SERMs alongside Aromatase Inhibitors (AIs) form up anti estrogens but they are very different in mechanism of action in how they are dealing with estrogen related issues.
So, Clomiphene is an orally active drug that is used in different needs where it is required to block the estrogen activity in different parts of the body.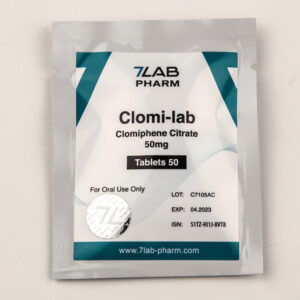 Clomiphene is therefore a medication that is used for treating infertility in women that are not ovulating so in medical settings, Clomid is mostly seen as a fertility drug.
However, Clomiphene is a very helpful medication for men who use anabolic steroids, either during the cycle to deal with estrogen related side effects or after the anabolic steroid cycle ends as a Post Cycle Therapy (PCT) medication.
Clomiphene Citrate (Clomid) is also seen as a fertility drug for males too as it is capable of boosting sperm count and in addition to that, as an alternative to hormone replacement therapy (HRT) among men since it is capable of boosting testosterone levels.
Buy Clomiphene Citrate Here
In short, Clomiphene is an orally active medication classified as a SERM and anti estrogen that can be used for multiple purposes.
When Clomiphene Citrate is used as a prescription compound for a health condition, a doctor would help you in explaining everything you need to know about this compound, including the administration, dosage etc.
Nonetheless, you may need to know what Clomiphene is when considering this compound for physique and performance enhancement, when the individual uses it with or after the use of anabolic steroids.
What is Clomiphene For Steroid Users?
Clomid is very helpful for male bodybuilders who are using anabolic and androgenic steroids for its anti-estrogenic properties or for its properties to increase Luteinizing Hormone (LH).
This medicine is having the abilities to bind to the estrogen receptors, pretty much like Nolvadex (Tamoxifen Citrate) and male users of aromatizable steroids like for example Deca Durabolin, Dianabol, Testosterone and many others can add Clomiphene to their cycles as an anti gynecomastia compound to either prevent or treat it.
The problem is that Clomid (Clomiphene Citrate) is considered a pretty weak anti gynecomastia product and it won't be very helpful for dealing with water retention issues caused by estrogen, that's why is rarely used for such purposes and rarely used during the anabolic steroid cycle.
Instead, because Clomid is increasing LH and boosting testosterone levels, male users of steroids who stop their administration, can add Clomiphene as a very effective compound for Post Cycle Therapy (PCT) protocols.
That's by far the most popular use of Clomiphene Citrate (Clomid) among athletes and bodybuilders cycling with steroids.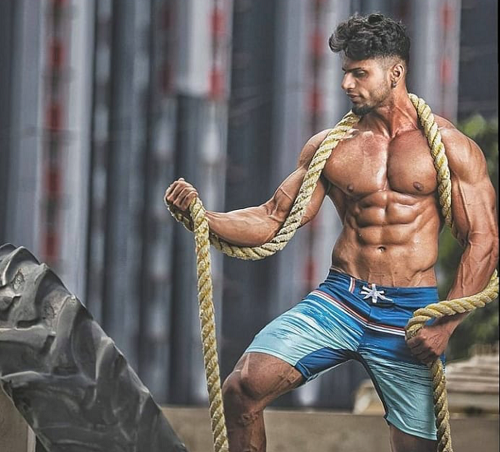 How Exactly Clomiphene Works for PCT?
Pituitary gland is controlling the amount of testosterone produced in the testicles. The pituitary gland is releasing gonadotropins and with more gonadotropins you get more LH as well as Follicle-Stimulating Hormone (FSH) and that's how you get more testosterone.
Problem is that the more testosterone you have, the more of it is converted into a female hormone called estrogen. This hormone is signaling the pituitary gland to stop producing more LH since "too much testosterone" is already there.
By adding Clomiphene to this – it would block the action of estrogen at the pituitary gland. With this being said, the pituitary doesn't get signals to produce less LH and it continues the production of this hormone further. It results in more testosterone.
In short, Clomid is "fooling" your pituitary gland and it continues producing LH by releasing more gonadotropins and therefore producing more testosterone.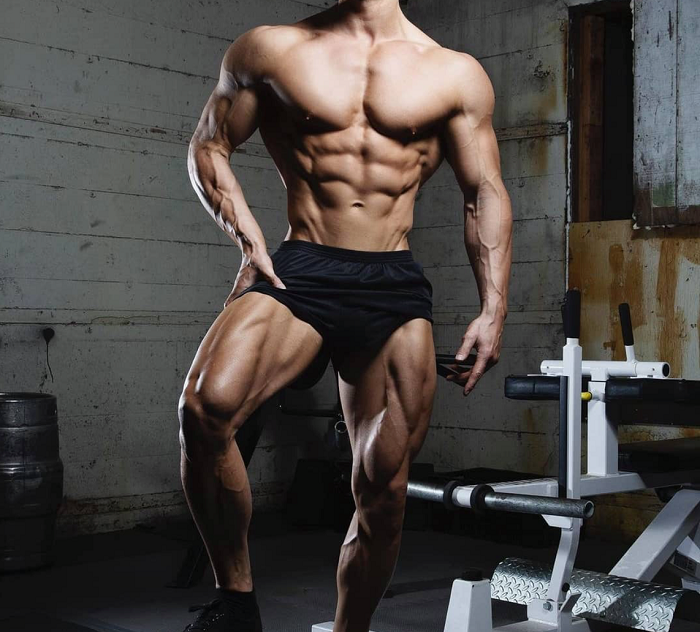 Clomiphene Citrate Administration and Risks
Clomiphene Citrate for PCT plans does not require excessive dosages, that's why risks are minimal. Side effects of Clomid are reported, but they are very limited. That's because when side effects appear it is a clear sign that the dosage is too high.
Clomid dosages of 50-100 mg a day is more than enough to get the job done. Some people use doses as high as 150 mg a day or even 200 mg a day. That's too much for most people. If your experience tells you to use such high doses, that's highly individual.
Doses over 200 mg a day are way too much for everyone. Some common side effects of Clomiphene Citrate among men running it for PCT are emotional related issues.
In the end, using Clomiphene for PCT is a lot much safer than not using any PCT at all after stopping an anabolic cycle.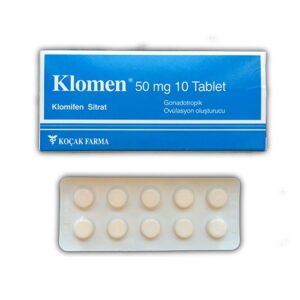 Buy Clomid Here
Regardless why you may need Clomiphene Citrate, you can buy the best quality of this compound for sale directly from PharmacomLabs.to We make sure you are going to be happy with your purchase as we offer lowest prices for best quality Clomid.